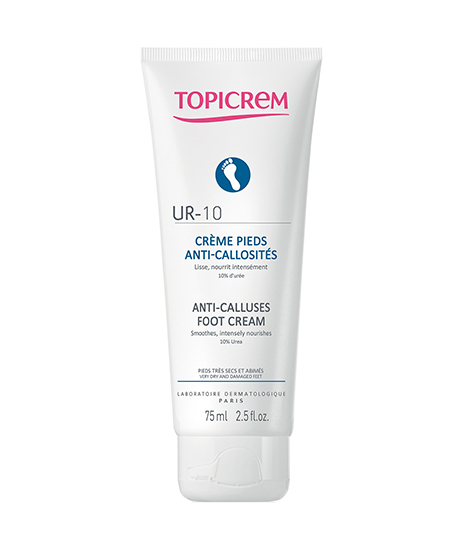 Adult.
The Anti-calluses foot cream has been specifically developed to intensely nourish the very dry feet and cracked heels.
* Tested under dermatological control.
PRODUCT DESCRIPTION
– Repairs cracks and heels: Effectiveness proven in just 14 days.
– Enjoyable formula: Fine and light, non sticky texture, pleasant smell.
– Rapid penetration to allow putting shoes on rapidly.
– Tested under dermatologic control, 0% paraben.
Usage
Apply, focusing on damaged areas.
Key ingredient
Urea.