Celebrating expansion!
We are pleased to announce the opening of our offices in South Africa.
Strengthening our commitment to the South African market, this new distribution network will provide excellent service to all our South African skin specialists and customers.
With more than 25 years of experience in skin resurfacing, the Research Laboratories of pHformula in Barcelona have developed a unique controlled chemical skin resurfacing philosophy. This philosophy, expertise and technological advancement is now being brought to South Africa from Barcelona to be shared exclusively with selected Skin Specialists in South Africa.
pHformula South Africa will be geared up to provide exceptional service in terms of:
– The worldwide success of pHformula will now be shared with South Africa
– New innovative products and treatments will be immediately available in South Africa
– The opportunity to participate in Advanced skin resurfacing workshops designed for Skin Specialists
– The South African Skincare Industry will now have first hand access to the scientific research done at the Skin Academy in Barcelona, Spain.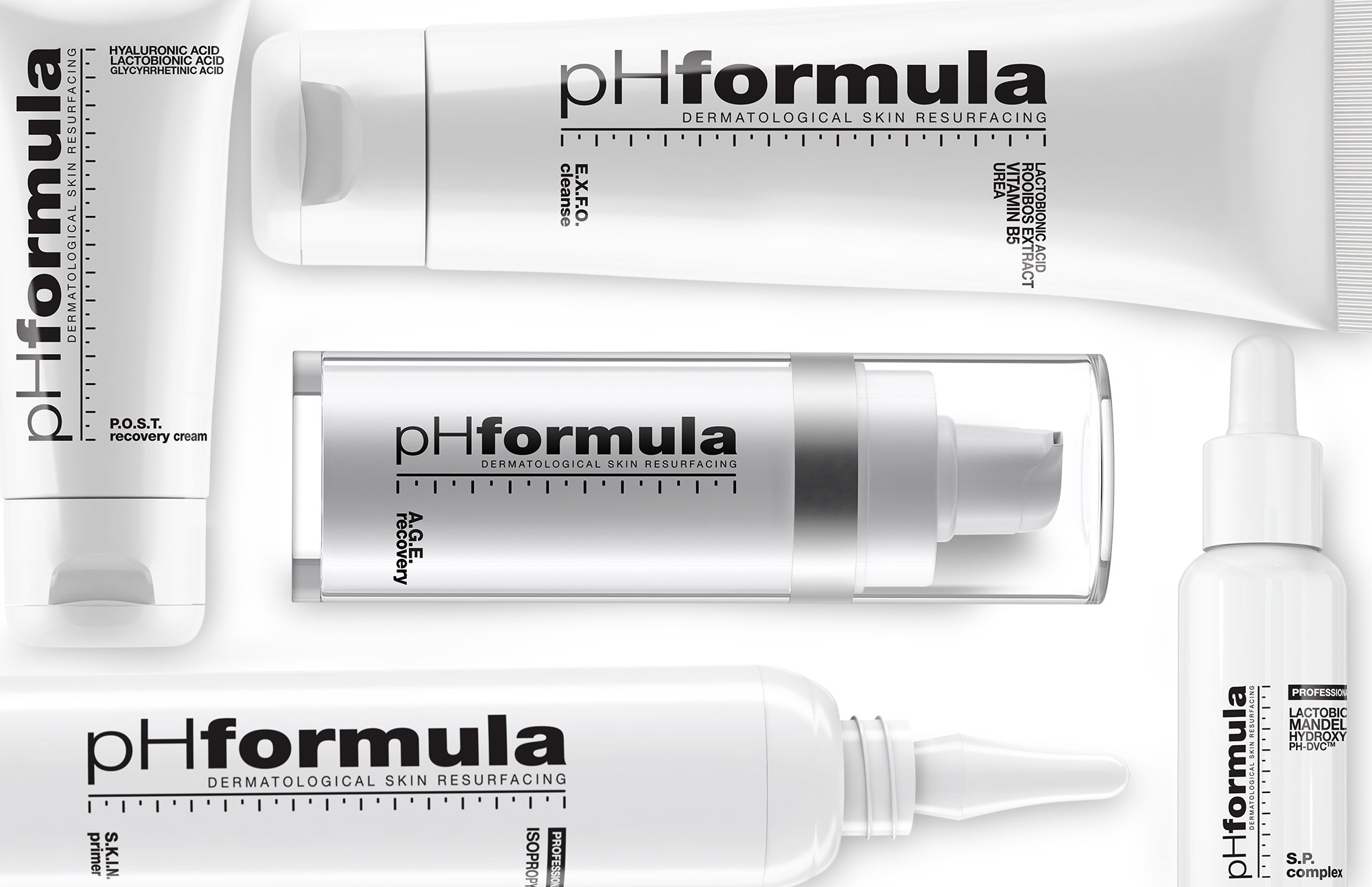 What benefits are there for the Skin Specialists and Consumers
With pHformula taking the local South African Skincare Industry by storm, our skin specialists and consumers will benefit endlessly with:
– The availability of innovative new products and treatments from selected skin specialists and physicians
– Skin specialists and physicians will have access to advanced International skin resurfacing workshops in Barcelona
pHformula founder and CEO, Petru van Zyl, is thrilled about this expansion. Petru grew up and started her professional skin care career in South Africa and moved to Barcelona where she founded pHformula. pHformula is available in 40 countries and is the proud winner of many International awards recognizing its position as a leading skin care brand. Petru's personal touch and creative approach to every aspect of the business makes pHformula a unique and must have skin care brand. She conveys her passion to skin care specialists encouraging them to take the advanced scientifically formulated products and apply them with creativity and innovation.
Says Petru "South Africa will now have access to all the facilities of Barcelona. We have developed the most innovative products, each with its own unique benefits, and I am so excited to bring all of this to South Africa." She adds "I want the skin care specialists and customers to know that we are here to support them in every way. We have exciting plans for 2017."
"Controlled chemical skin resurfacing is not just a matter of applying acids to the skin – it´s an art, an understanding and a passion."
When will this incredible support service be available?
Our South Africa office will be opening in January 2017 with a great team to assist in servicing our specialists and advanced training programs kicking off immediately. Our well equipped warehouse will deliver all products orders within 24 hours as from the 3rd of January 2017.
Who to contact?
Please see our website for more information on our product line: http://www.phformula.com.vn/.